Introduction
We all know that people all over the world rely on the use of plastic in almost every aspect of our lives, but sadly, what some of us don't realise is the amount of plastic waste we produce as a result. According to IUCN, over 300 million tons of plastic are produced every year and at least 8 million tons of that end up in our oceans every year. Plastics make up about 80% of all marine debris and it can be found everywhere, from the surface of the ocean to deep sea sediment, even on the polar ice caps. Some of the worst offenders are single use plastic bags, of which we use about 1 trillion worldwide, every year!
Why do we need to take action?
Plastics are extremely harmful to the marine ecosystem affecting: coral, fish, seabirds, turtles and marine mammals. Animals can become entangled in discarded trash or ingest plastic debris which can cause suffocation, starvation or drowning. Sea turtles are highly prone to the harmful effect of plastic waste because, not only do floating plastic bags look like jellyfish (a favourite turtle snack), but they smell like them too! Plastics that have been in the ocean for some time start to collect algae and other marine organisms, so that they start to smell like the food turtles naturally eat. Plastics can rupture the internal organs and cause intestinal blockages or disturb the turtles' buoyancy, causing problems with diving and feeding. Even if they survive, consuming plastic can stunt their growth, leading problems with the health and survivability of future generations.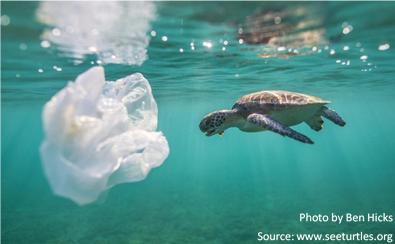 Plastics have another, more sinister property though. There are very few known natural processes that can break down plastics to their based elements. Plastics "degrade" when exposed to UV radiation from the sun and can be physically broken apart by movements of the waves. But no matter how small they get, they remain plastics, these are called Microplastics. These microscopic pieces of plastic enter the marine food chain, being ingested by everything from plankton, corals, fish and eventually humans. An estimated 3 billion people rely on fish as their main source of protein, most of whom are unaware of the effects plastics have on their food.
What is JTP doing?
At the Juara Turtle Project, we try to reach out and spread awareness to as many people as we can, from those in our local community, to volunteers from all over the world. We host awareness programmes and educational sessions with the hope of exposing the reality of plastic waste.
As well as that, JTP runs a Waste Management & Recycling Programme in the village of Juara. We collect waste plastics, aluminium & tin cans, glass bottles and cardboard from resorts, restaurants and other establishments, providing the local community with alternative ways to dispose of waste in Juara. We also conduct regular beach clean-ups to remove all kinds of waste that gets washed up on the shores of Tioman Island, preventing it from making its way back into the ocean and doing any more harm.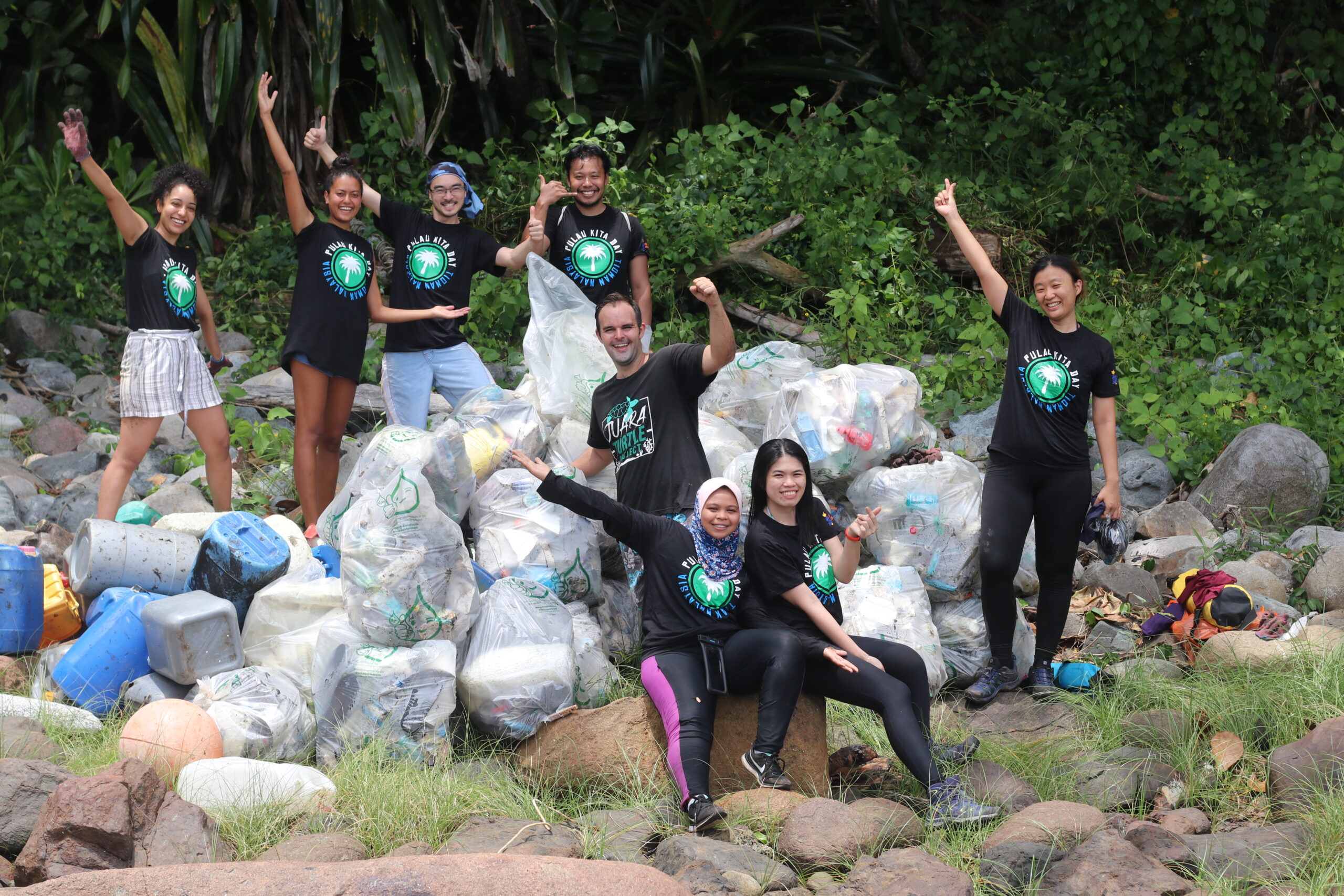 A few years ago, we created our "Juara Plastic-Free" initiative to help reduce the amount of single-use plastic in Juara. By helping local people find alternative products such as reusable stainless-steel straws, compostable take away food containers, reusable bottles and free access water stations. Most recently, JTP has become involved in a partnership programme with 7-Eleven Malaysia which aims to help reduce single-use plastic bags nation-wide.
What can you do?
In conjunction with World Nature Conservation Day on July 28th 2021, 7-Eleven Malaysia is collaborating with Juara Turtle Project and Reef Check Malaysia on their campaign, Trash to Treasure, Eco-Friendly Reusable Bag. As part of the #TrashtoTreasure campaign, 7-Eleven will be selling two types of reusable eco-friendly bags in selected stores across Peninsular Malaysia.
The campaign is targeted at creating environmental awareness in Malaysian shoppers, by educating them on the ecologically damaging impact of plastic waste. With hopes of encouraging them to take reusable bags when they go shopping to help reduce the amount of single-use plastic bags that harm the marine life.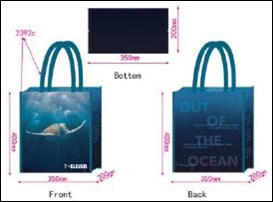 The Out of the Ocean Bag is constructed using 100% recycled ocean plastics whereby every bag removes the equivalent of two-to-three bottles from the oceans and waterways. This spacious bag may look dainty, but can support up to 15kg.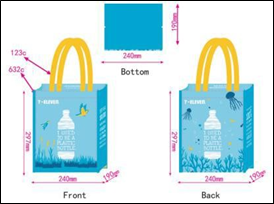 On the other hand, the Recycled PET Bottle Bag is upcycled from 100% recycled PET bottles. With a maximum carrying capacity of 10kg, this bag allows you to carry your purchased necessities while reducing the equivalent of up to three plastic bottles from the environment.
With every purchase of one of these Reusable Eco-Friendly Bags between August 9th to September 16th 2021, RM1 will be channelled to 7-Eleven Malaysia's environmental NGO Partners – Reef Check Malaysia and us, Juara Turtle Project, to support their efforts to conserve Malaysia's nature. Hence, the newly launched 7-Eleven Eco-friendly Reusable Bags really are helping turn #TrashtoTreasure.
It is crucial that citizens of Malaysia understand the damaging ecological impacts that single use plastic trash (such as: plastic grocery bags, bottles and straws) has on our ocean and marine life. But also, that these impacts do not only affect the marine life, but humans as well.
By buying these bags, you'll be doing your part in reducing single-use plastic and in turn you'll be helping to protect the ocean that we all love and rely on. It may seem like a small act, but small actions can lead to big changes, because even the ocean is made of tiny drops.
Hurry and get your hands on these adorable one-of-a-kind reusable bags at selected 7-Eleven stores in Peninsular Malaysia today!
*Available in selected stores only: TrashToTreasure Campaign Store List