How to
Prepare for JTP
What you should know BEFORE COMING:
The Sea turtle nesting season here starts in March/April, peaking in June, July & August, and then finishes by November. The monsoon season typically starts in late December and finishes in February, and it varies slightly every year in recent times partly due to rapid climate change that is occurring all over the word.
Pulau Tioman is a semi-remote island that lies off the east coast of Peninsular Malaysia, in the South China Sea. It is a nature reserve, ringed by beaches. The island is covered in tropical rainforests, home to butterflies, lizards, snakes and monkeys. On the east coast is Juara Turtle Project which is located in the Juara village.
JTP is a people's project! It operates an information centre for visitors to come visit and get an educational tour to learn about the work that is being done to help the sea turtle population. Throughout the year, volunteers come in to support and contribute to the sustainability of the project.
We want you to do some reading or research about sea turtle conservation and Tioman Island before you come here so you can be familiar with the conservation issues sea turtles are facing on Tioman and other parts of the world. It will help put your trip here in context. If you are coming from another country with different culture, it is common to experience some "culture shock" when just arrive. It happens because life here is different from where you are living or working and it is normal to take some time to adjust and acclimate.
JTP is different from hotels, guesthouses and some other, as we have activities and work which we expect you want to get involved in. However JTP is different from an all- inclusive program, as we do not plan activities for your entire day. During the day, you will help out at the project for anywhere between 4-6 hours and you will get to do your own thing for the other half day. The project facility and volunteering program is very free and open. There is a list of work to do, but take do your time to get comfortable with the location, materials and methods.
We have a minimum group stay requirement of 4 nights. Otherwise the time is too short for volunteers to learn and be train up to speed.
Students are always responsibility of the school teachers. There may be at least 2 teachers for a group of 20 students. At JTP we can provide accommodation for a maximum number of 22 people, including teachers.
Upon arrival, the group can do a trek to Juara. It is a 3 hours guided trek with a small waterfall on the way. It is a great introduction to the island and not a very difficult trek. Unfit or health risk people MUST take a taxi to Juara. A taxi will be used to bring all large bags to Juara. If the ferry arrives after 3pm we will not trek because of the darkness.
The Juara Animal Welfare and Coral Rehabilitation Project are 2 new side- projects that comes under JTP. Students can be involved with both projects, but volunteers will spend anywhere between 1-2 hours or more at the Juara Animal Welfare Centre to support the daily operations each day.
A good initiative from School/University Programs is to raise money for JTP. Students could have a lot of potential in raising money as they may have contact with parent ́s companies/businesses, etc. We would really appreciate these initiatives in order to continue affording our conservation project.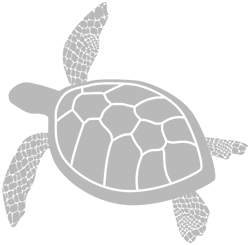 What to bring
Extra cash (Malaysian ringgit RM) to buy items at the local convenience store. Please take note and plan ahead! Tioman island has only one ATM (money withdrawal machine) which is in Tekek village.
Bring the necessary clothes; remember you are staying maximum 4 nights. Please also bring your own towel as we do not provide any. If you bring nice clothes, please remember to bring clothes for working that can get dirty/ wet because you will be involve in some manual/ outdoor work at some point.
Strap-on sandals, or tennis shoes that you don't mind getting wet are very useful. Sometimes we have to walk over incredibly slippery and wet rocks to reach certain beaches and other areas during boat patrol. Trekking/ sport shoes is important if you want to do some trekking while you are here.
Bring torch-lights or head lamps that has red light function for beach patrol at night, but if you cannot we can provide you with one.
Insect repellant, sun-protection cream/ spray, a hat or cap, personal medication if any.
If you are feeling generous, you are welcome to bring working equipment/ items/ tools for the outdoors, kitchen, garden, rooms etc and donate to the project. Feel free to bring anything that you can share around.
For example; food, candy, coffee/ tea and books too. Any type of books within a range of subjects are appreciated: sea turtles, biology, novels, how-to, field guides, education etc.
*If you are unsure about something that you are bringing, please communicate with us prior to coming so that we are able to advise you accordingly.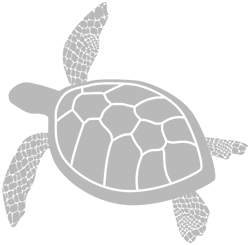 Volunteer Activities:
Group Programs differ a bit from normal volunteer programs as the group stays for shorter time than volunteers. Depending on the group size there will be different activities. The group will have activities both during the morning and during the afternoon.
Every morning, students will help with the daily tasks at JTP. JTP has a visitor center and everything must be ready to receive tourist before 10am. But don ́t worry, every activity takes 5-10 minutes!
The basic idea for activities is to help the staff by taking on tasks and be ready to help whenever needed. Most activities will be related with conservation or issues to solve around the world. But of course enjoy yourself, your time here and participate in recreational activities too!
General volunteer activities
Sea Turtle Activities
Night Patrol
Morning Patrol
Boat Patrol
Photo-ID
Nest relocation
Nest excavation
Hatchling releasing
Data compilation
Turtle information talks
Coral Project Activities
Blocks construction
Presentation + Video
Guided snorkeling
Plastic Pollution Activities
Beach Clean-up
Village clean-up
Recycling
Presentation + Video
Animal Welfare Activities
Centre clean-up
Feeding the cats
Group Activities
Sea turtle Discussion
Our CO2 footprint
Reducing plastic consumption
Conservation role-play
Recreational activities:
Swimming/ snorkelling
Traditional food making
Kayaking
Guided trekking
Local dinner in village
Beach volleyball
Beach frisbee
Local agriculture farm visit Exploring village/town
Example of Group program schedule:
6:00AM

- 7:00AM

7:15AM

-
 9:00AM

8:00AM

- 10:00AM

10:00AM

- 12:00PM

12:00PM

- 2:30PM

2:30PM

- 5:00PM

5:00PM

- 6:00PM

6:00PM

- 10:00PM

8:00PM

- 5:30AM
6:00AM

- 7:00AM

7:15AM

-
 9:00AM

8:00AM

- 10:00AM

10:00AM

- 12:00PM

12:00PM

- 2:30PM

2:30PM

- 5:00PM

5:00PM

- 6:00PM

6:00PM

- 10:00PM

8:00PM

- 5:30AM
Day 1
Lunch + Orientation
Swimming test
6:00AM

- 7:00AM

7:15AM

-
 9:00AM

8:00AM

- 10:00AM

10:00AM

- 12:00PM

12:00PM

- 2:30PM

2:30PM

- 5:00PM

5:00PM

- 6:00PM

6:00PM

- 10:00PM

8:00PM

- 5:30AM
Day 2
Morning beach patrol
Boat patrol/ Animal Welfare centre
Breakfast/ Morning chores
Beach clean-up / village clean-up
Lunch/ Siesta
Plastic pollution talk + video
Board meeting/ Evening chores
Dinner/ Movie night
* Night beach patrols
6:00AM

- 7:00AM

7:15AM

-
 9:00AM

8:00AM

- 10:00AM

10:00AM

- 12:00PM

12:00PM

- 2:30PM

2:30PM

- 5:00PM

5:00PM

- 6:00PM

6:00PM

- 10:00PM

8:00PM

- 5:30AM
Day 3
Morning beach patrol
Boat patrol/ Animal Welfare centre
Breakfast/ Morning chores
Coral project talk + video
Lunch/ Siesta
Blocks construction
Board meeting/ Evening chores
Dinner/ Movie night
* Night beach patrols
6:00AM

- 7:00AM

7:15AM

-
 9:00AM

8:00AM

- 10:00AM

10:00AM

- 12:00PM

12:00PM

- 2:30PM

2:30PM

- 5:00PM

5:00PM

- 6:00PM

6:00PM

- 10:00PM

8:00PM

- 5:30AM
Day 4
Morning beach patrol
Boat patrol/ Animal Welfare centre
Breakfast/ Morning chores
Trekking to waterfall
Lunch/ Siesta
Sea Turtle Photo-ID
Board meeting/ Evening chores
Dinner/ Movie night
* Night beach patrols
6:00AM

- 7:00AM

7:15AM

-
 9:00AM

8:00AM

- 10:00AM

10:00AM

- 12:00PM

12:00PM

- 2:30PM

2:30PM

- 5:00PM

5:00PM

- 6:00PM

6:00PM

- 10:00PM

8:00PM

- 5:30AM
Day 5
Morning beach patrol
Boat patrol/ Animal Welfare centre
Breakfast/ Morning chores
Group activity
Lunch/ Siesta
Departure back home
*Program/ activities are subjected to change due to weather, logistics or ad hoc activities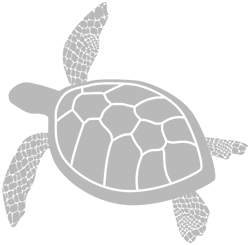 How to get here
Tioman Island is located around 32km off the East Coast of Peninsular Malaysia, on the border
between the Johor and Pahang states of Malaysia.
You can reach Tioman easily;
By Bus/Car/Taxi and then a ferry from Mersing (Johor state) or Tanjung Gemok (Pahang state) ferry terminals
Important Note: If you are travelling to Tioman by ferry, it is important to know that the ferry timetable with BlueWater Ferries from Mersing, changes daily, due to the tides. The ferry timetable for a particular month is only released around the 15th of the previous month, so it is therefore difficult to plan too far in advance. Another option would be travelling from TANJUNG GEMOK Ferry Terminal, which is a 40-minute drive north from Mersing.
You can contact BlueWater Ferries on +60 77 994 811 Or visit their website.
Tickets: RM35 per person, per way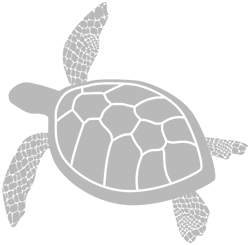 [download id="1284″]

Get Involved