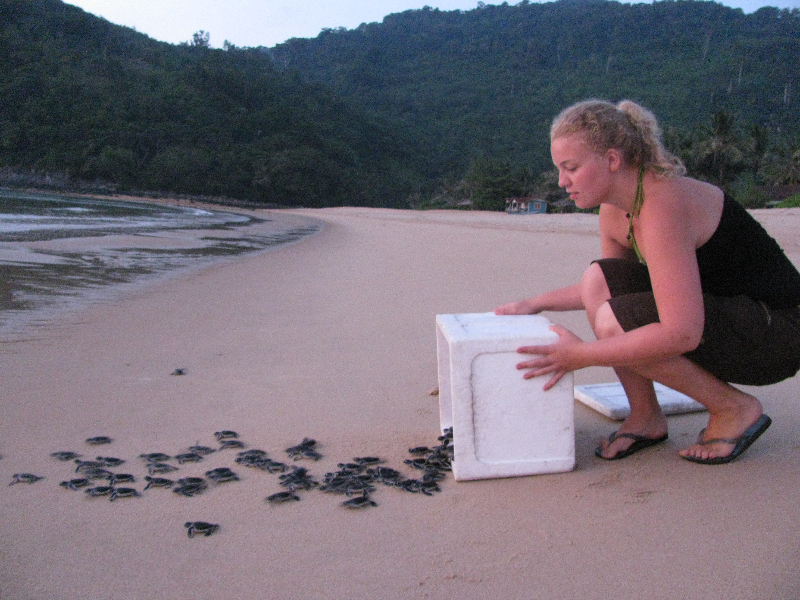 Much bigger than a volunteer program.
How to help with JTP
Get Involved-  Volunteer with JTP.
Donate- Contact us to contribute.
Support- With group, school or business.
Learn and spread information

 Seaturtle.org– Archives of reports and research, also great for networking
SWOT Sea Turtle Status– Information about conservation, published magazine
Sea Turtle Conservancy– Turtle biological information and more
WIDECAST Publications– Published reports, advise and education materials
Wish List: support with item or financing

RM 500 Paint, Hardware
RM 500 Petrol for one month boat patrol
RM 1k  Sponsor for making stickers
RM 2k Sponsor for making T shirts
RM 2k New computer
RM 3k Land rent for one month
RM 5k New water pump for turtle tanks
RM 5k New beds for volunteers
Contact the Malaysian government
Please DO NOT be nasty… it will be much more destructive than helpful.  Most likely we will be held responsible for your emails,  So make them good ones! Please try to be encouraging and supportive of conservation, protecting nature and enforcing
Department of Fisheries– At bottom of page you can go to 'next' page to find more listings.  These guys could help to make turtle egg collection and sales illegal, could help influence protect beaches (like here in Juara).  All turtles fall under their jurisdiction, Sea and River turtles.
Ministry of Tourism- This is their main office.  There are other options in the contact menu, Tioman is under jurisdiction of Kuantan office, in Pahang State.  Ministry Tourism has huge power in Malaysia, they could really influence protecting the environment, sustainable tourism etc.  But it has to be for real.. (ex) not just a sign on the beach that says Marine Park with no enforcement.
Also on the Tourism page comment at:
Marine Parks-   The MP is responsible for the rules and actions withing the parks.  They could provide support for activity, lighting, and development regulations. They could enforce no fishing (no renting fishing poles), no feeding fish.  They could have staff monitoring snorkel sites and representation in each village etc… to uphold the rules that make a marine park what it is.
Also comment at the MP: