---
Some July turtle project action: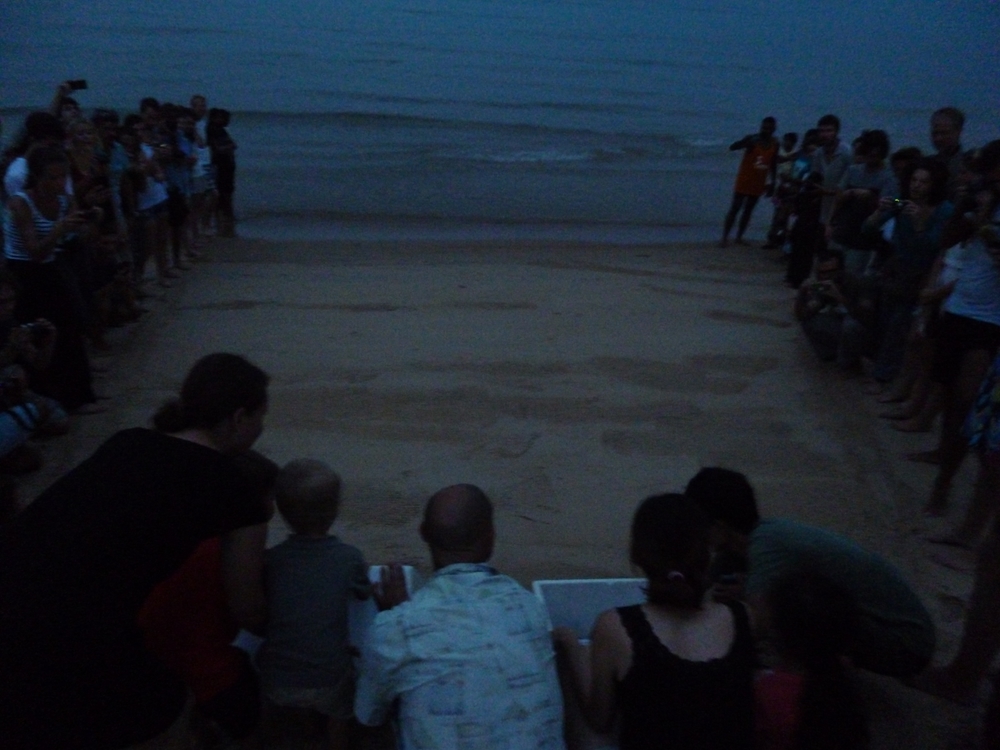 A tourist event for an evening baby turtle release, in front of JTP.
-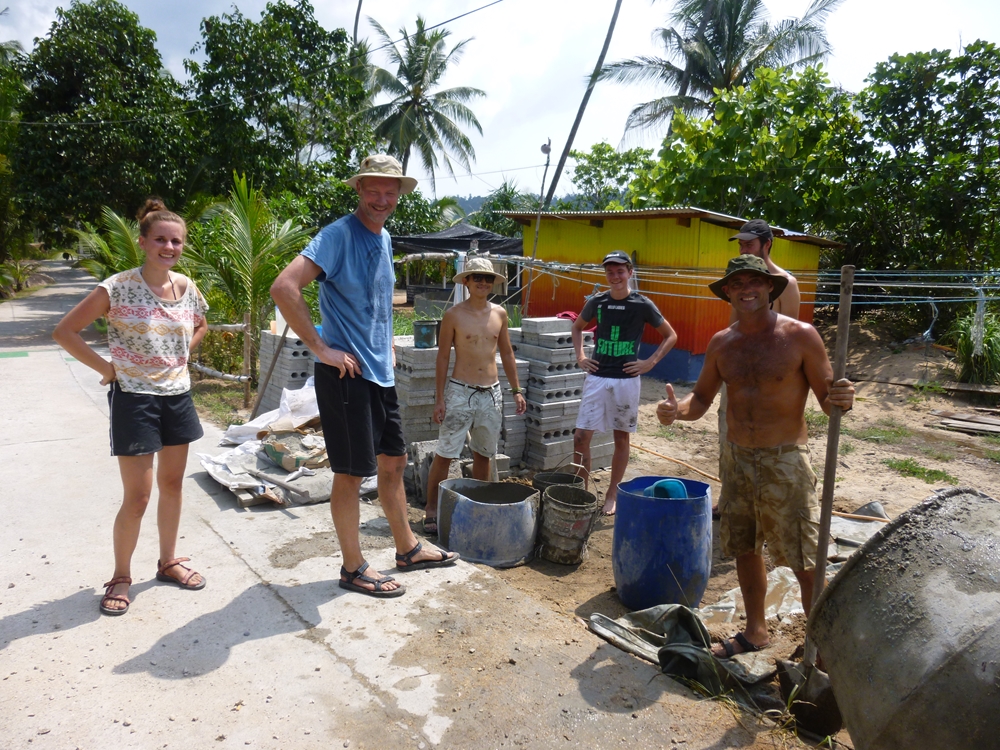 The mixer crew, cooking up some good cement for Jo's tank's final floor.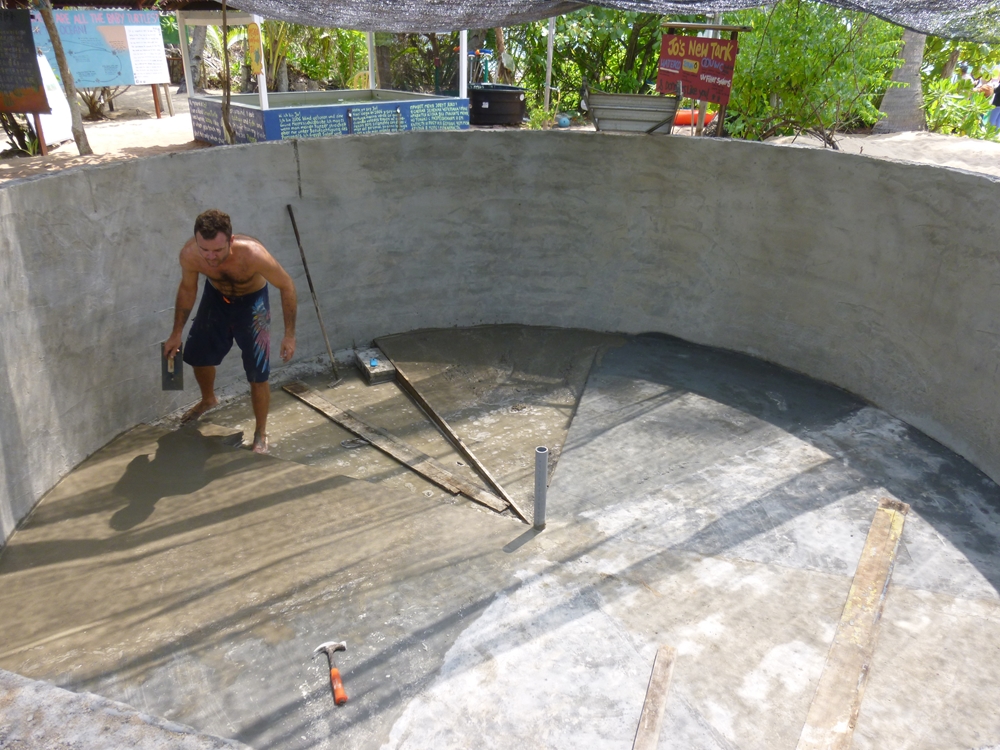 Floating the final floor smooth in Jo's new tank
-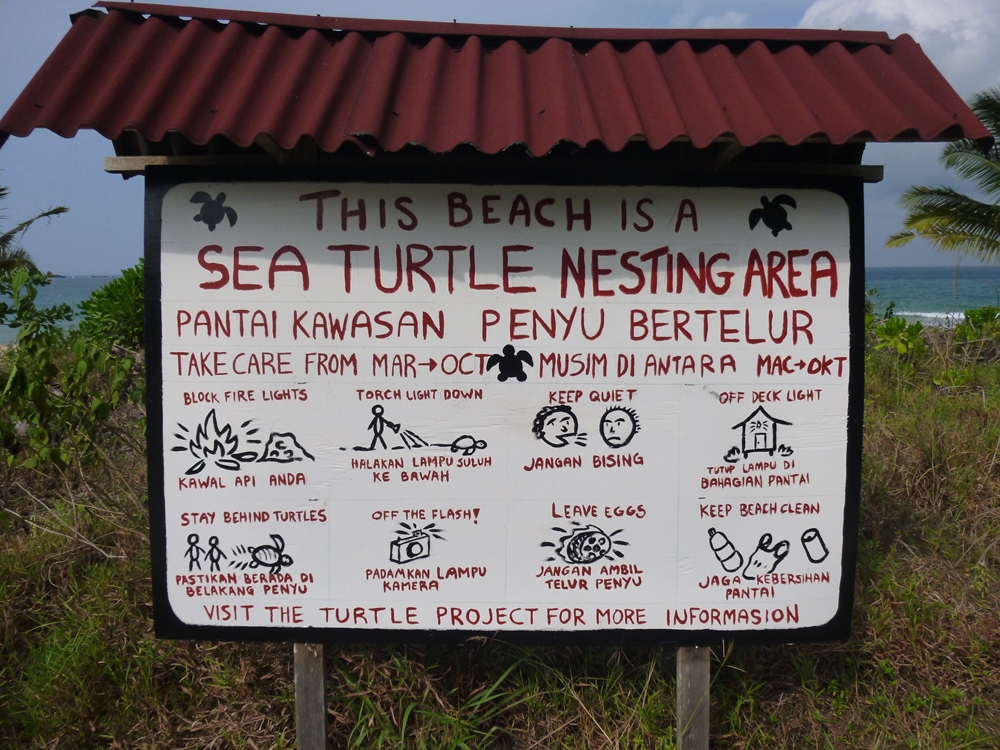 The new "this is a nesting beach" sign, near the beginning of Mentawak Beach
-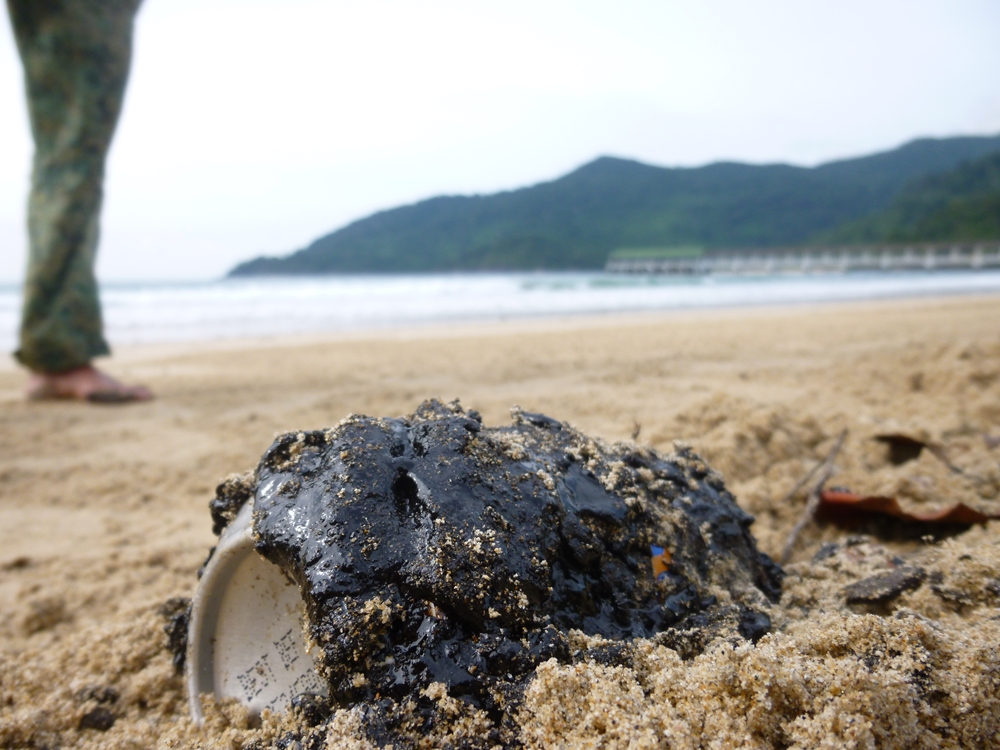 Some boat oil washed up on Juara Beach's side.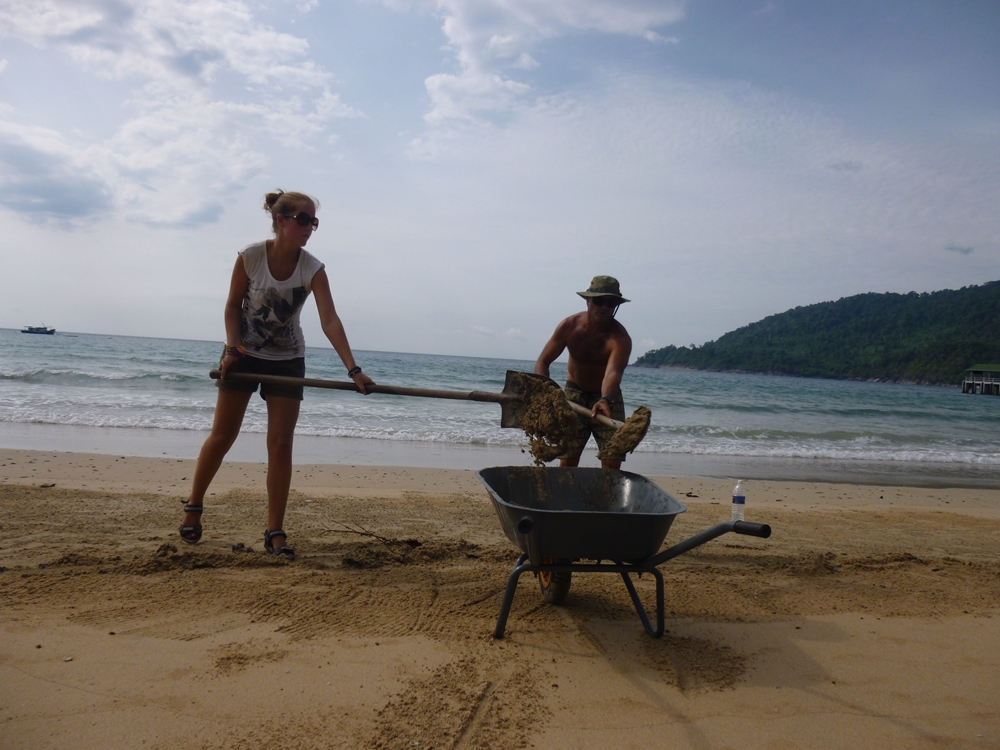 Picking up the oil before the late morning sun turns it all to liquid again.
-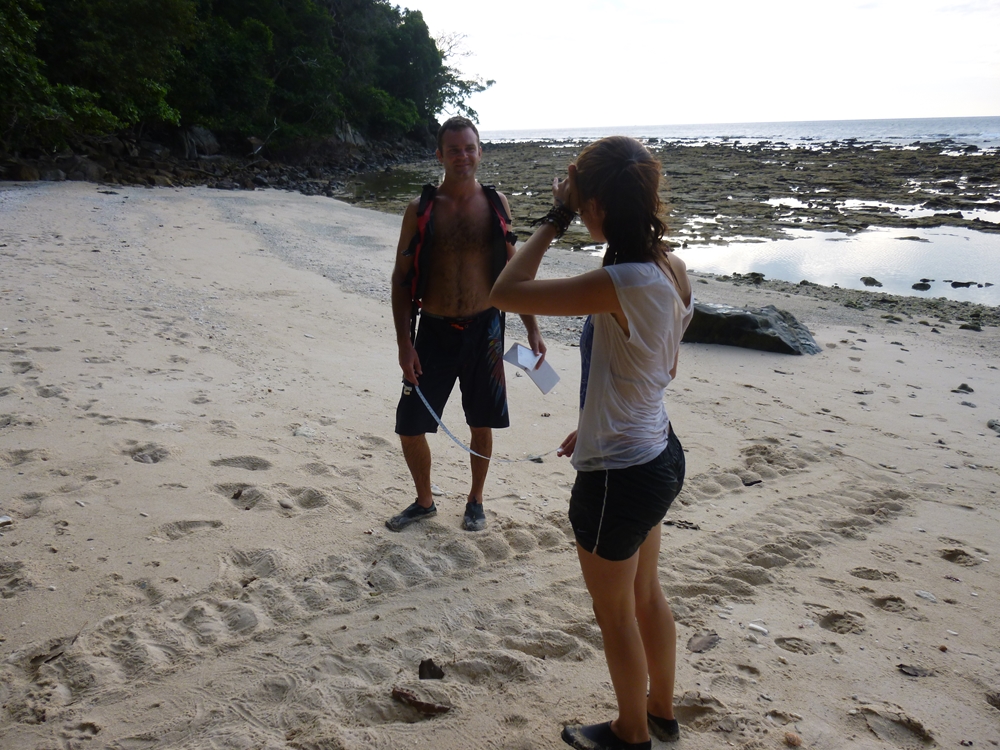 Measuring some fresh tracks at Munjor Beach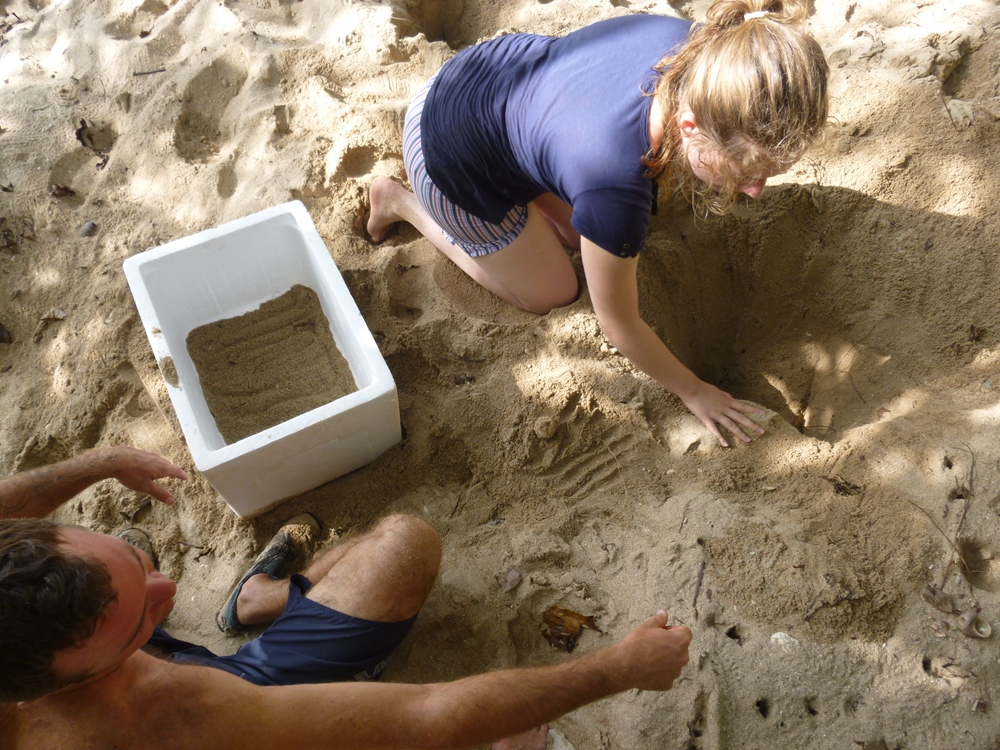 Collecting the eggs, on the same day, from the new nest on Munjor.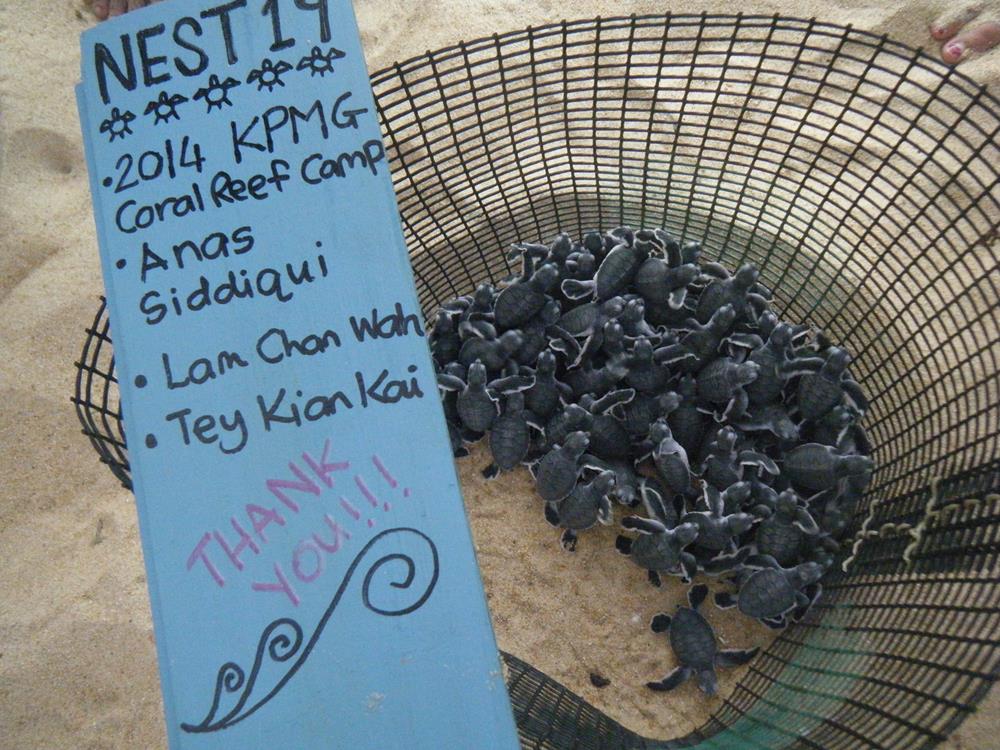 Some babies just hatched, we are getting ready to collect, measure and release them.
---
Some photos from June
Here is a video we made mostly for fun but also for showing some of the staff and volunteers in a place of their choice and picking something to say.  Hope it helps to show about the project to any of you thinking to volunteer or visit!
Here is a recent hatchling release with some students staying with Little Planet, volunteers and tourists staying nearby in Juara,
a newly hatching nest getting paparazzied by attentive volunteers,
a small group watching some babies head out to sea,
and the inspection and measurement of nest #11 as it hatches!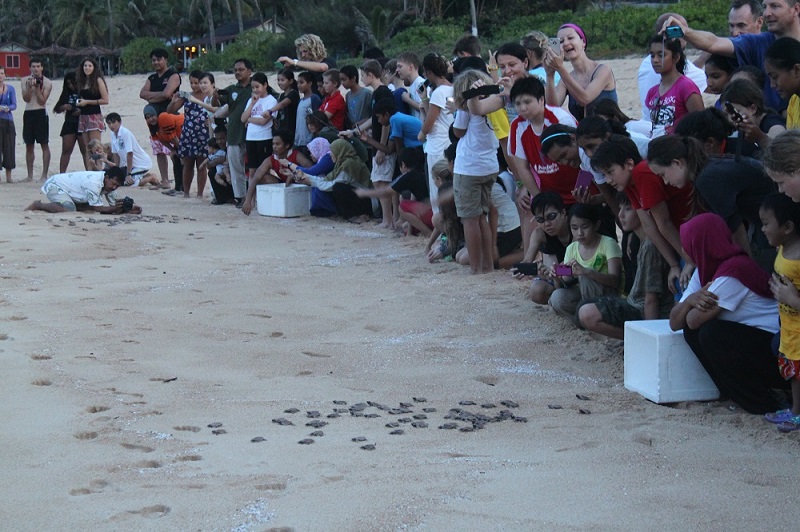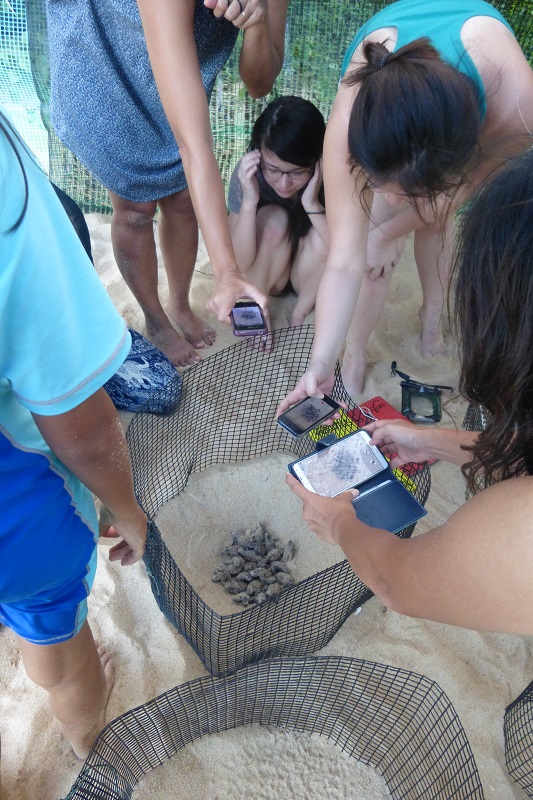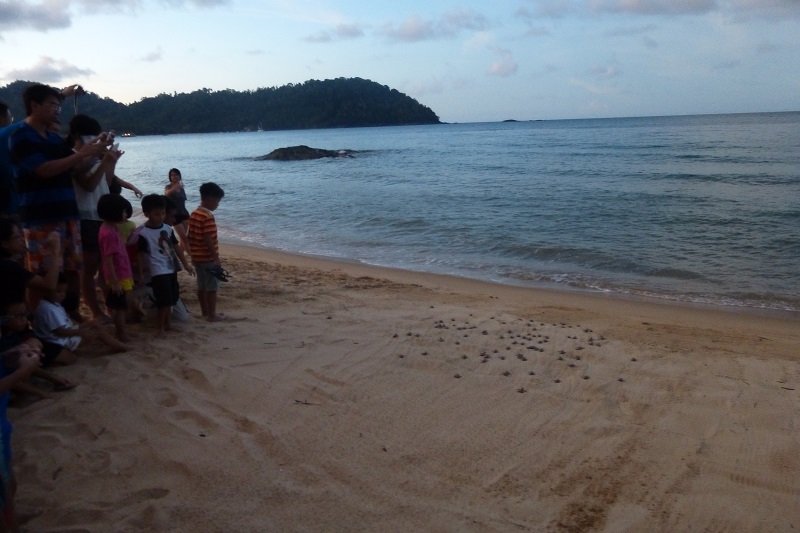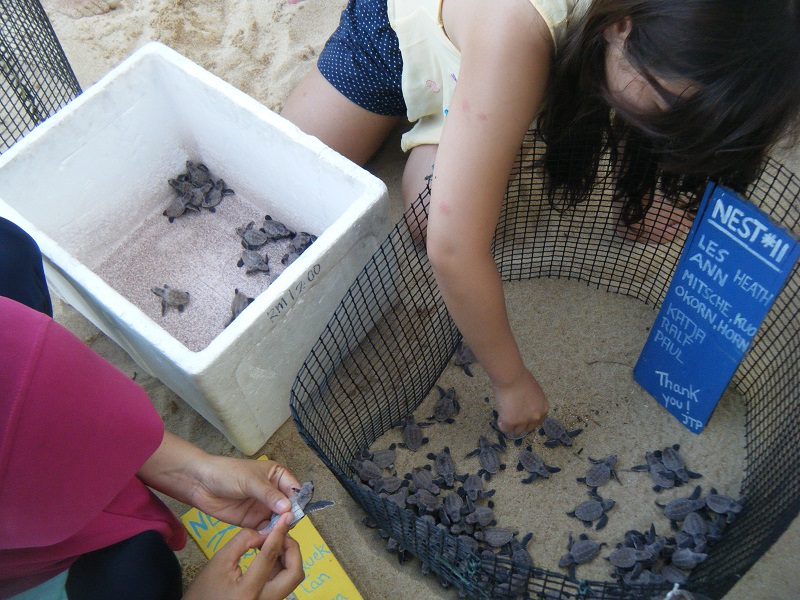 ---
Internal work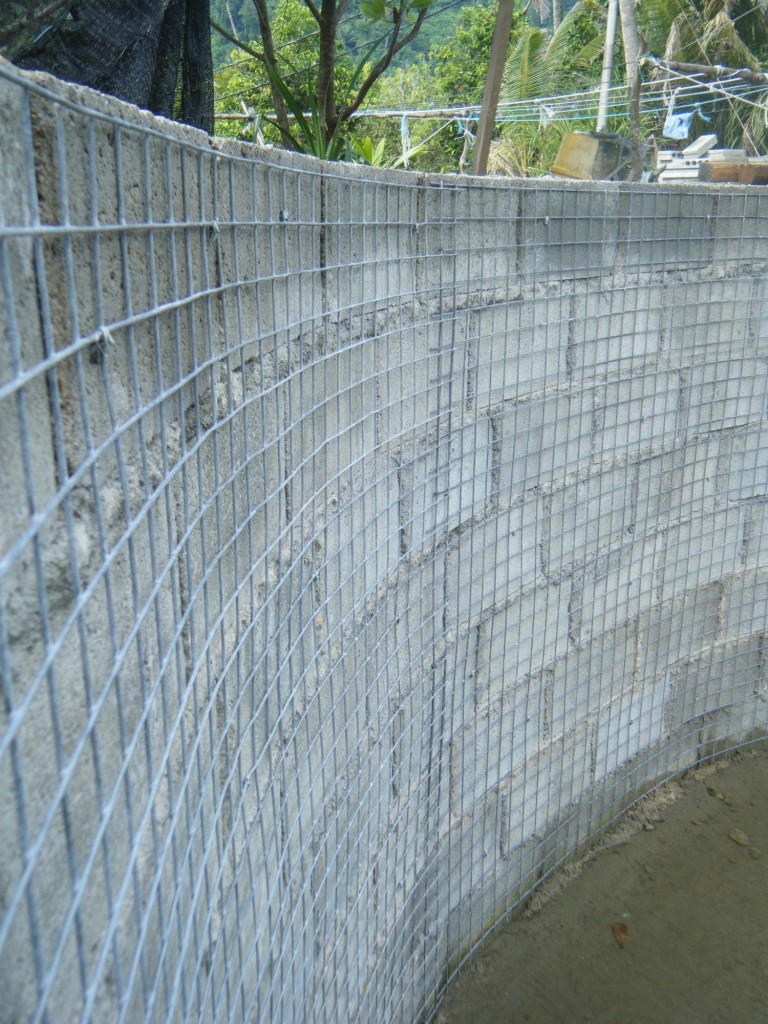 With the new interior mesh in place for strength, the next step for Jo's home is to apply a cement mixture for rendering the interior!