---
Some photos from June
Here is a video we made mostly for fun but also for showing some of the staff and volunteers in a place of their choice and picking something to say.  Hope it helps to show about the project to any of you thinking to volunteer or visit!
Here is a recent hatchling release with some students staying with Little Planet, volunteers and tourists staying nearby in Juara,
a newly hatching nest getting paparazzied by attentive volunteers,
a small group watching some babies head out to sea,
and the inspection and measurement of nest #11 as it hatches!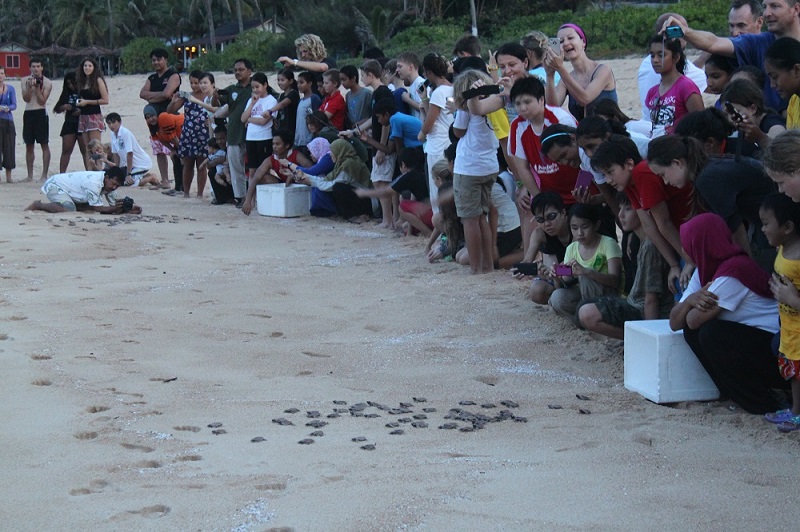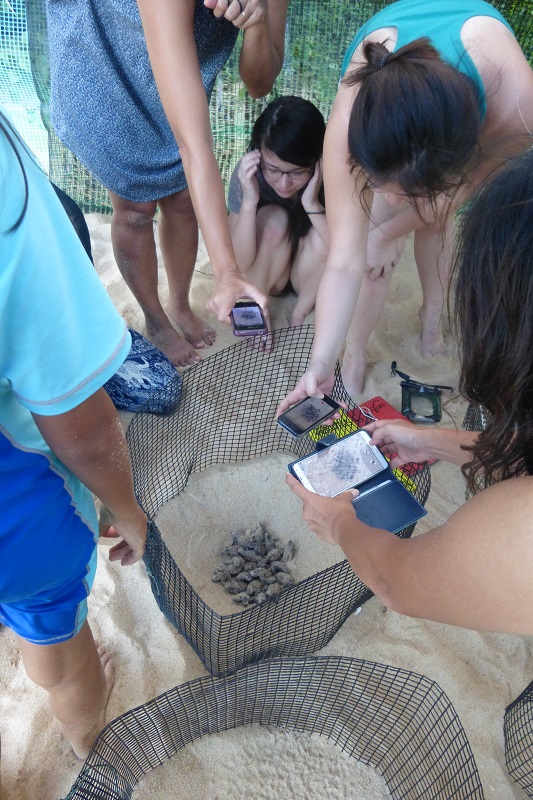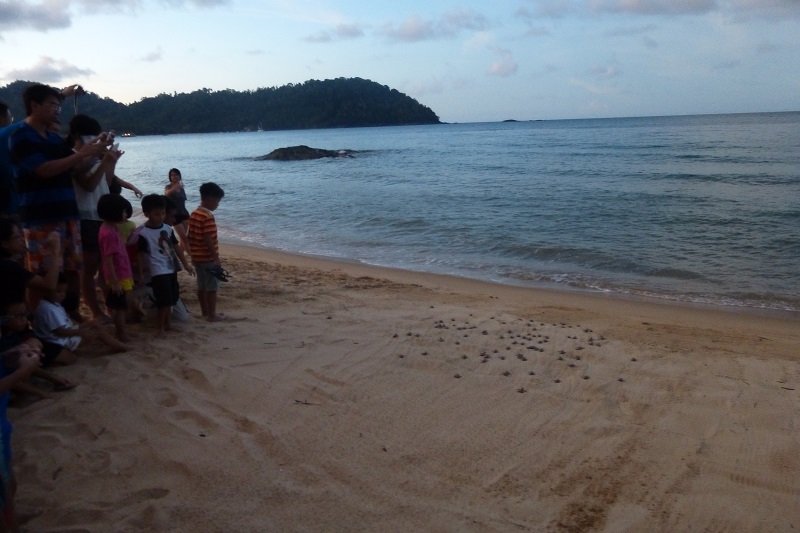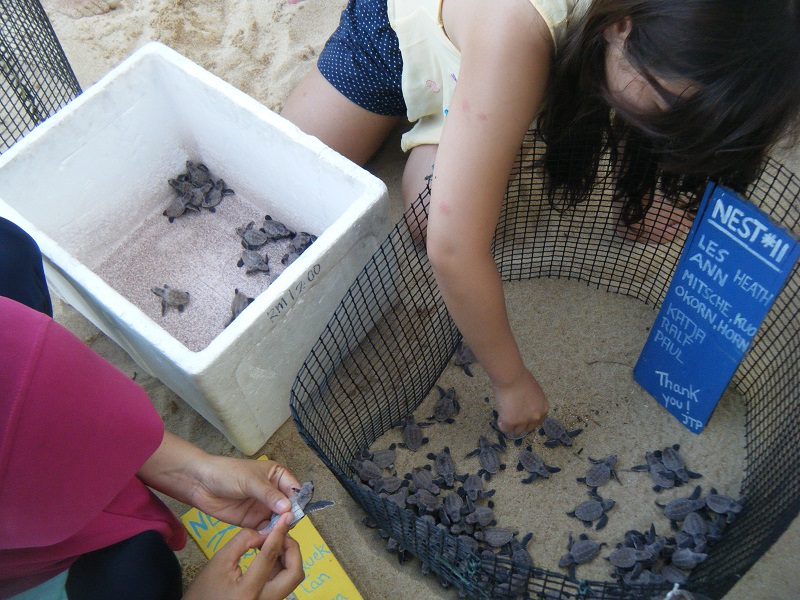 ---
Internal work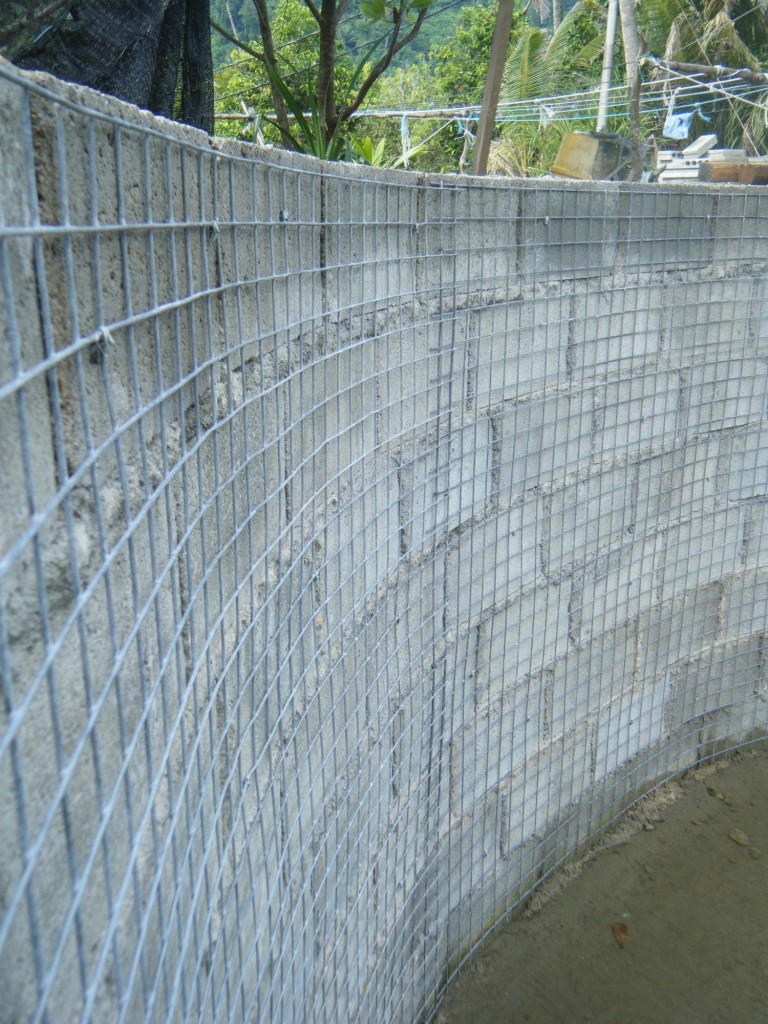 With the new interior mesh in place for strength, the next step for Jo's home is to apply a cement mixture for rendering the interior!
---
Jo's tank got plastered