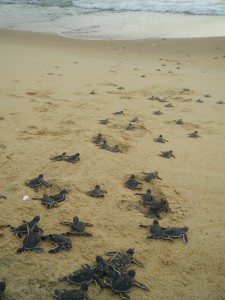 The development story continues… unabated.  Our persistence here with these issues has created a bit of discomfort, some upset people here; pretty normal but we don't want it to get in the way of progress.
It would be better if the people living here want to protect the nature for their own reasons.  We are going to try some new directions for pushing, and ease off in some other areas.
Our position may be well received and used as a nature gateway, exposing Juara and Tioman as a the natural asset that it is, not just as the popular beachfront tourist destination…. which it also is.
There are many more animal species to look into here, bird migrations, reef study (diving), lizards, snakes, reptiles and vegetation.  Study and Research.
Also: For next season, we are looking for intern staff, work-for-trade as they call it, for the length of the season.  That means about 6-8 months committed here helping us run these areas or research. March until November +/-  .  We are as interested in people that can fix an engine as we are in people that are biologist graduates, but we'll need some of both.
If you or a friend might fit the bill let us know.  No pay, but once you get here there are low costs for you.