Thanks to the young ladies from UWCSEA who came her for their project week trip.  They left us with an important new information signboard, and helped while here on all sort of activities and projects.  Also joining up with Little Planet for some sea kayak training.
In answer to one of our unfortunately commonly asked questions…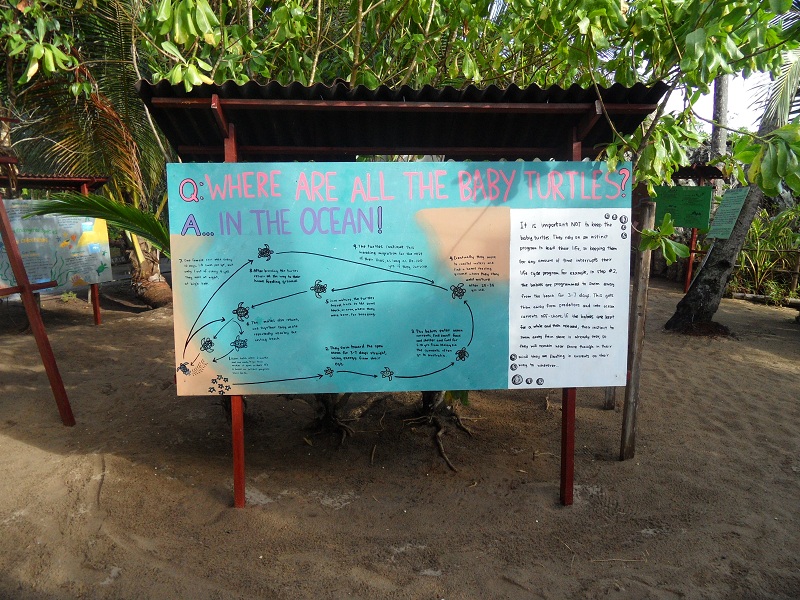 the general sea turtle life cycle…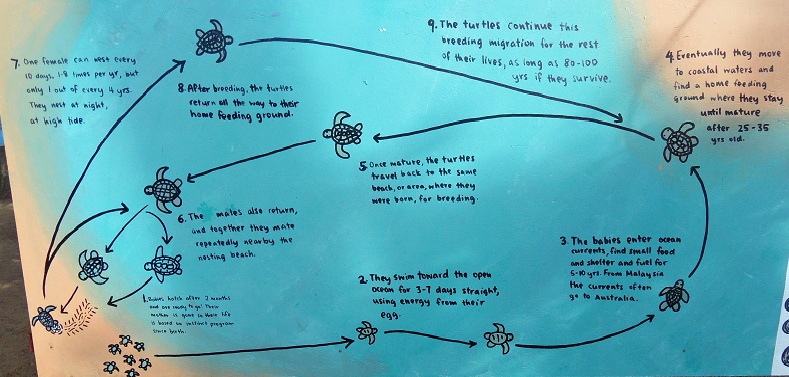 and why its important not to keep any baby turtles around…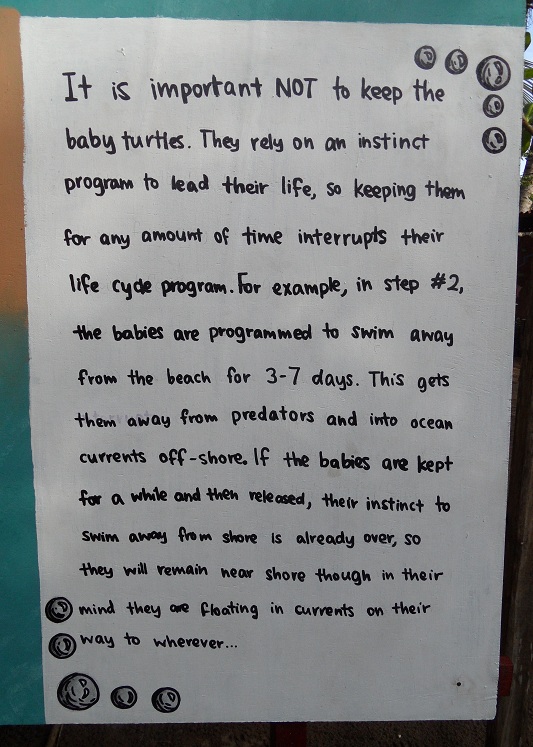 And they cleverly brought us a stuffed tiger, which we can actually use in the banana trees to scare away monkeys!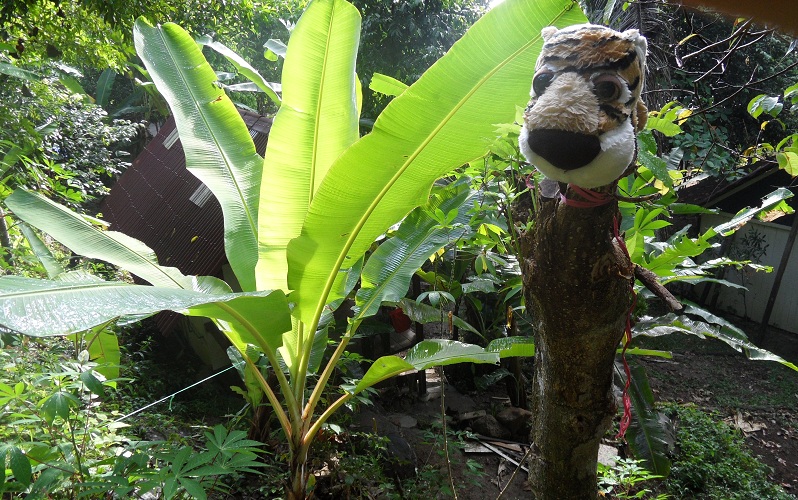 Thanks girls.  Hope to see you again soon..