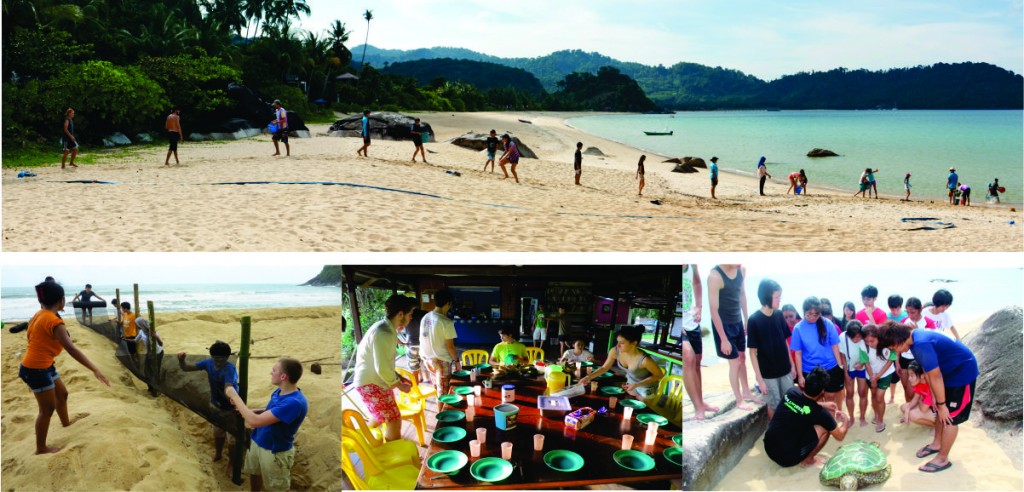 Get your Students or Group involved @ Juara Turtle Project
Programs have more scheduling and staffing than standard Volunteering so as to meet certain learning objectives.  If you and your friends want to come volunteer and help out, please see our Volunteering page!
If you wish to visit Juara Turtle Project with your friends or family for an afternoon, while here on Tioman for holiday, please see our Visitor Centre page for details!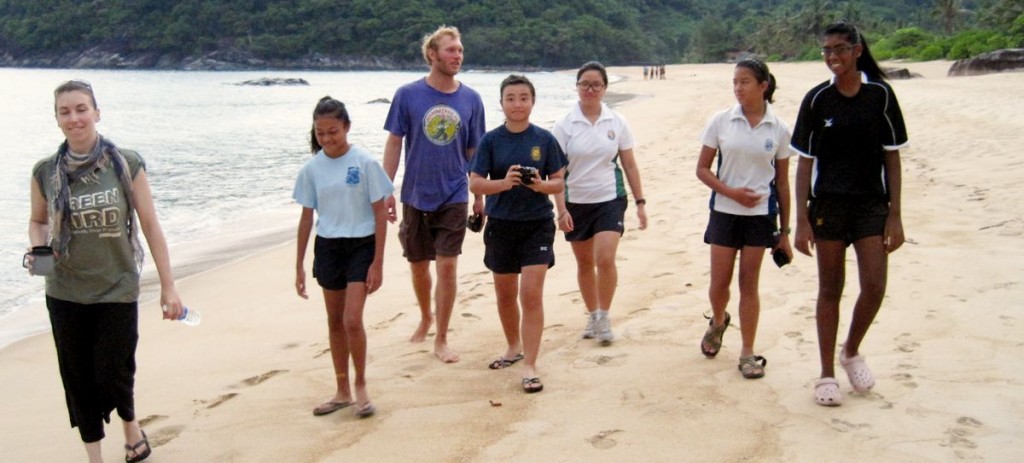 Student & School Groups

Learn hands-on about conservation, biology, team-work and more.

Our objective: For students to learn, help out, have fun, and spread environmental awareness back at your school!

Choose from our activities menu, help with our current projects, and develop your own programming objectives.
Please download our program guide, and contact us for more information!
Costs vary depending on activities and programming.  rm150 -rm200 pp/ night
*If you are a Malaysian public school or other with limited budget please contact us and we can try to help arrange a program for you.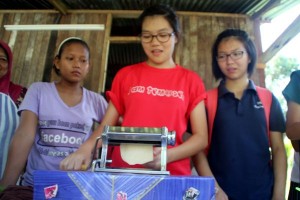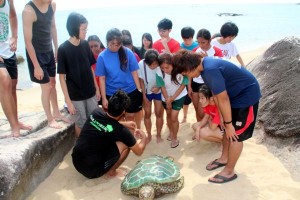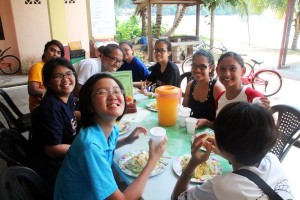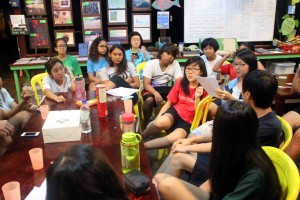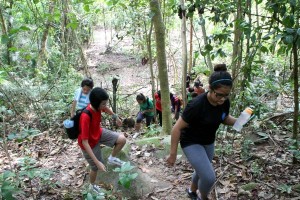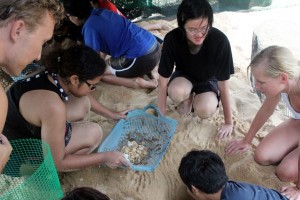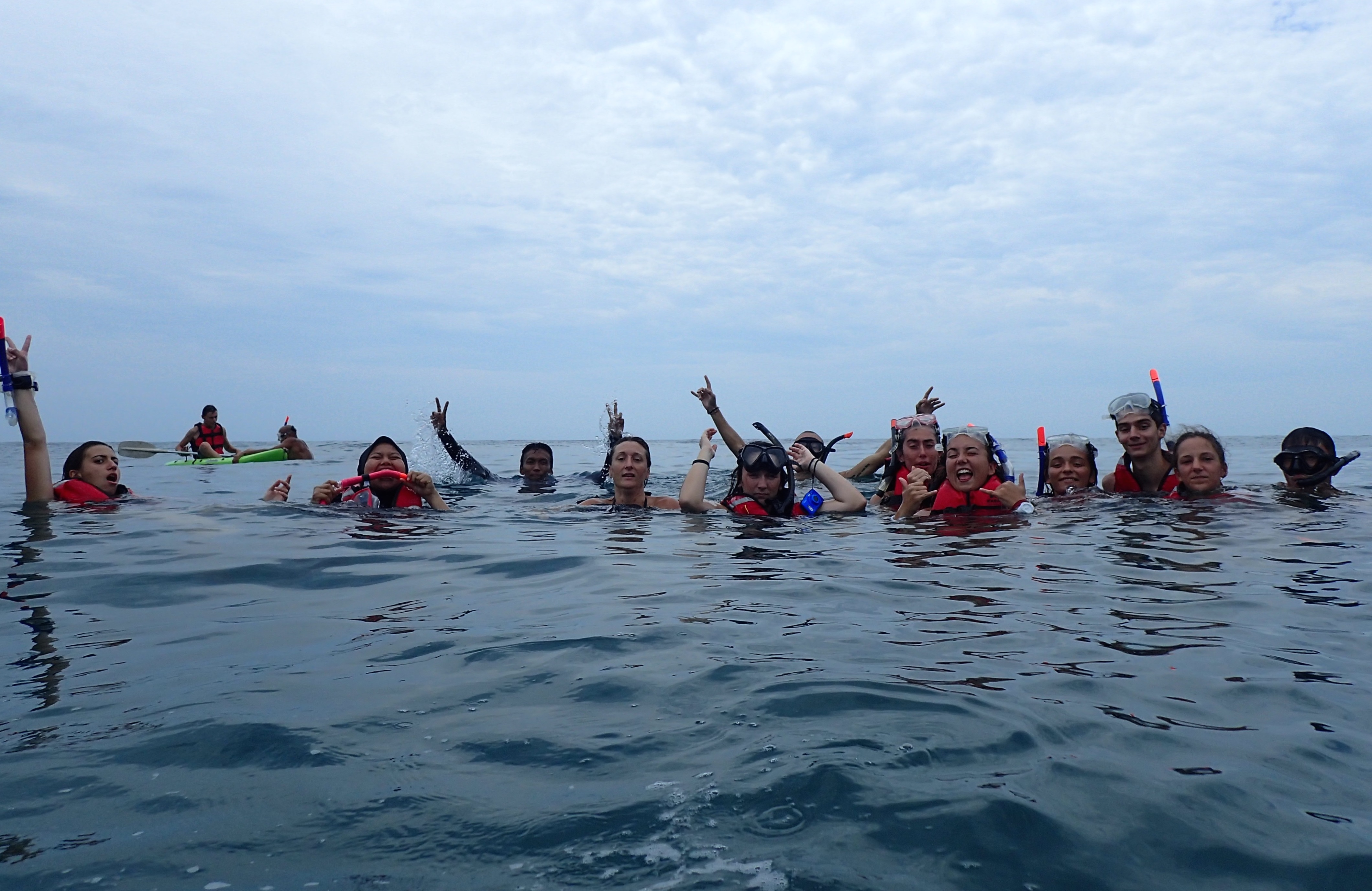 Snorkeling Activity
        "JTP provided the ideal location for a group of 18 IB Diploma students during our 'Project Week'. The aim of the week is to provide opportunities for our students to engage with issues of global significance within the region. Logistically, JTP provides a safe environment which allows students to enjoy some independence and develop new skills, such as cooking together and collaborating to take care of daily duties. The conservation issues that they engage with had significant impact upon all students who leave with a new understanding of the pressures of conservation and the relationship between communities and their environment. Students are not 'taught' this – they see it daily at JTP and discover the key issues themselves, asking questions and reflecting upon what they see around them. Perhaps most importantly, they are welcomed by the friendly community at JTP and see the human face of conservation. This has had an impact on many of the students who have increased their commitment to projects they are involved with in their own communities."
– Nick Cotton, Director of Studies, Li Po Chun United World College, Hong Kong
Organized Group Trips
Activity and conservation based.

Come to help out and get involved with your group.

Choose from our activities menu, help with our current projects, or develop your own programming objectives.

Recreation and service activities.
Please contact us for more information!
Cost varies depending on activities and program, rm150 – rm200 pp/ night
Visit Singapore's Temasek Polytechnic's Green Interests Group blog.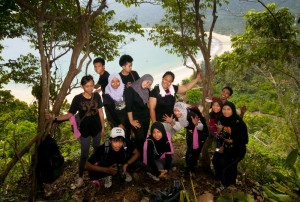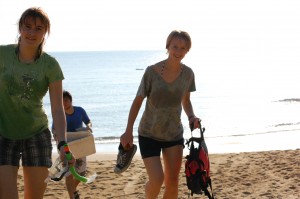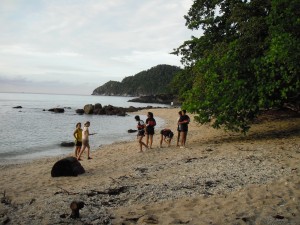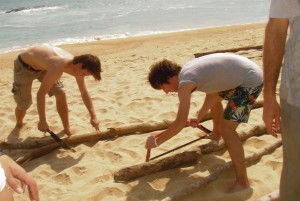 1/2 or Full Day Programs
Day programs are great as an additional activity for a tour group, school trip, corporate trip or other groups that are already in the Tioman area. The program will cover the basics of Sea Turtle conservation, provide some hands-on learning, and offer a chance to help out as well.
Basic program outline:
Introduction

Turtle Talk

Visit Jo & Tour




Nesting Demos

Discussion and Videos

Lunch  *Full Day

Afternoon Activities  *Full Day
Please contact us for more information.
Cost varies depending on time, depth of material, and programs.  rm20 – rm100 pp
Let's create a program that works for you and the Sea Turtles !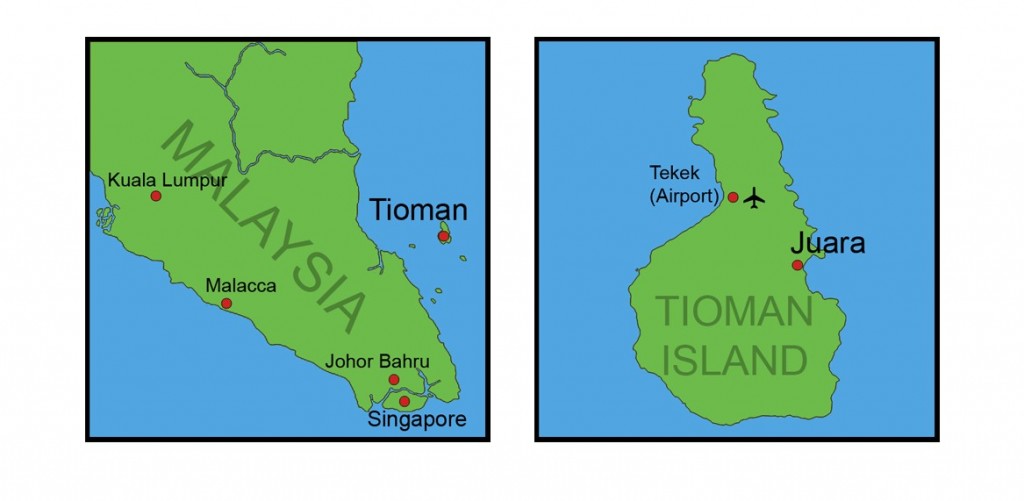 A wonderfully natural location and setting that inherently promotes learning about conservation, teamwork, environmental value, life skills, and of course the human relationship with the natural world.
Kg Juara is a natural and secure village with small clinic, restaurants, shops and primary school.
Kg Tekek has market shops, schools, ATM & bank, airport, full clinic, and emergency evacuation.
For visit our Travel page for more details or please contact us.