In Kampung Juara, Tioman Island
We are open for visitors all day; 10-5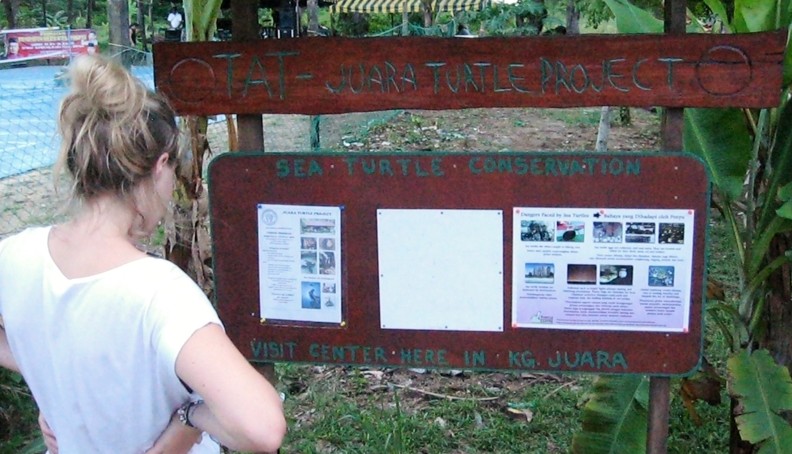 We will give you a tour with Sea Turtle and Conservation information;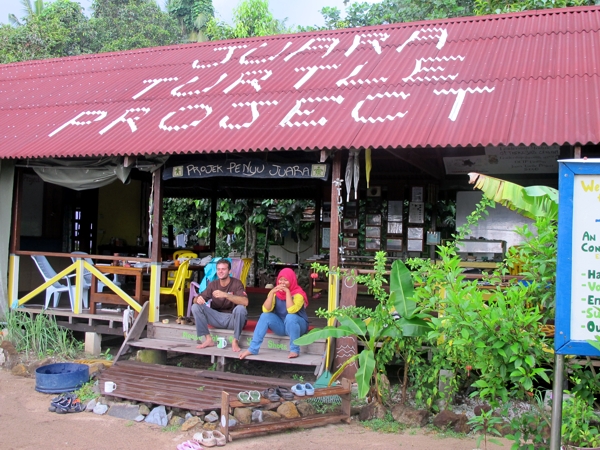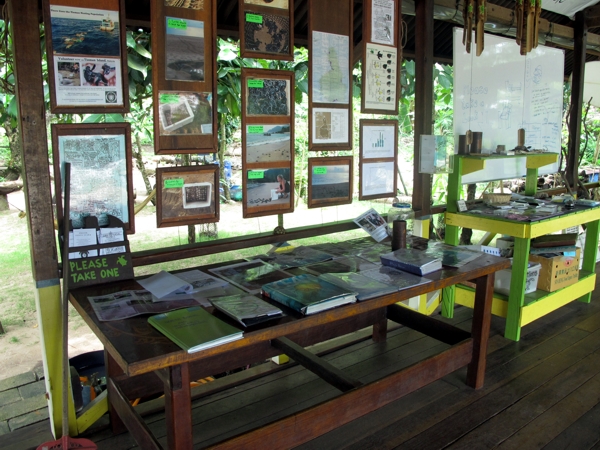 We used to care for one handicapped Green Sea Turtle, named Jo, who is blind. It lived at the Project; for 9 years before somebody released her into the ocean on one monsoon night. Currently we dont keep other turtles unless they are sicks or physically deform. All the babies are also release on the same day they hatched.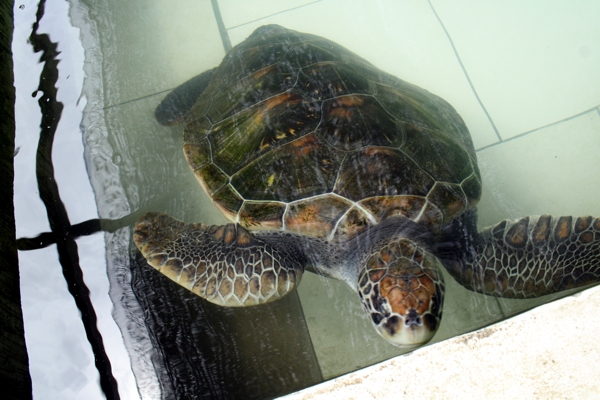 There is also our Turtle-Nest hatchery, where nest are protected and incubated.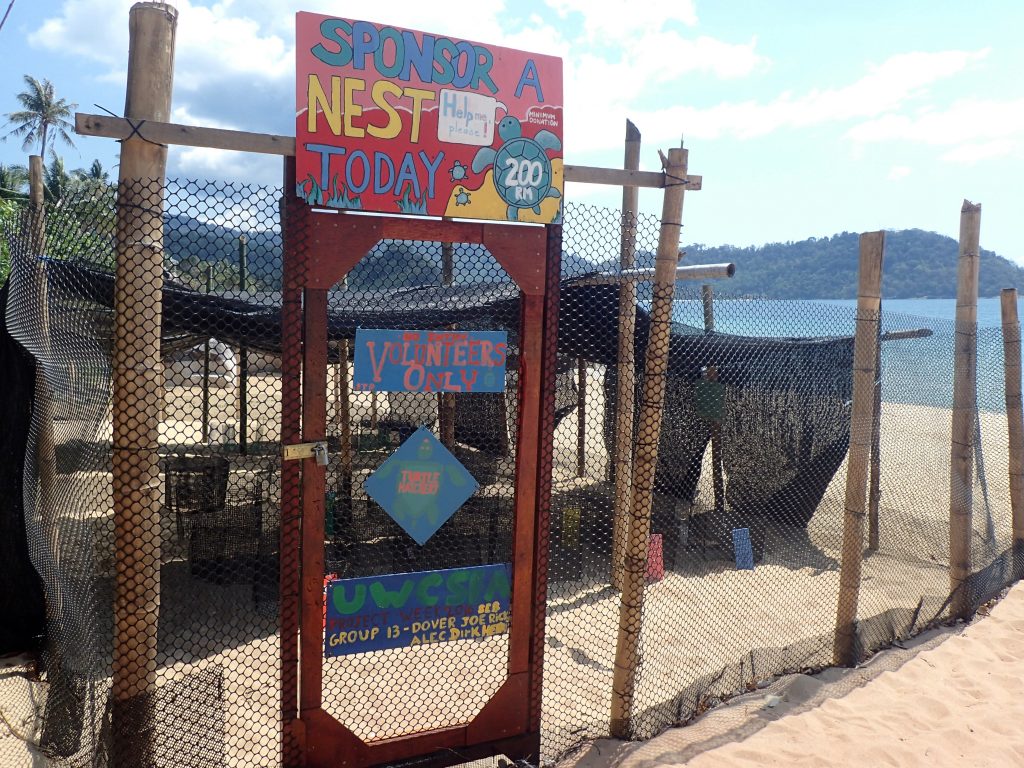 There is a minimum contribution of RM10 per person to visit the centre.
We also have a Turtle gift shop. The profit goes directly to the Turtle Project. We also sell local crafts from the villagers to support their income.
*Unfortunately it is very unlikely you will see any baby Sea Turtles here, because we release them immediately after birth.  It is better for them that way.
If you are staying overnight at Chalets in Kg Juara, it is possible to notify you (by phone) to see any baby turtles get released, or any nesting Mother Turtles.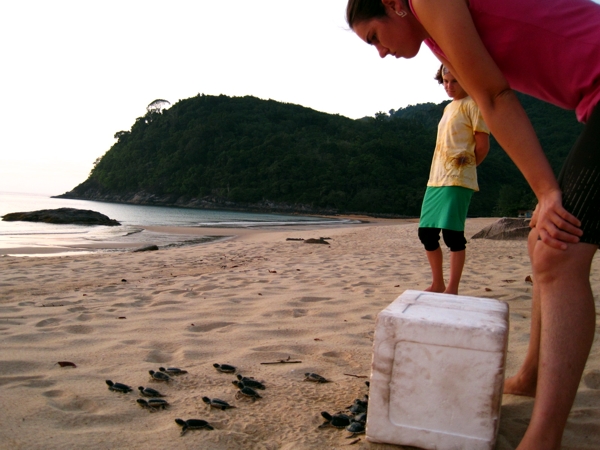 We work especially close with Riverview Chalets because of their continued support and environmental ethics.  They have beautiful clean chalets, please visit their website for booking.
We also operate volunteer programs and group programs for schools, clubs, and more. Programs focus on Sea Turtles, conservation, outdoor appreciation and Eco-systems.  The trip duration is up to you.
See our listing on TripAdvisor.com
Come and see us for more information.
Hope to see you here.