SWOT Nesting Database
We conducts nesting beach surveys around Tioman Island and other nearby islands.  The data collected is contributed to SWOT's international database www.seaturtlestatus.org  and can be viewed through the link below.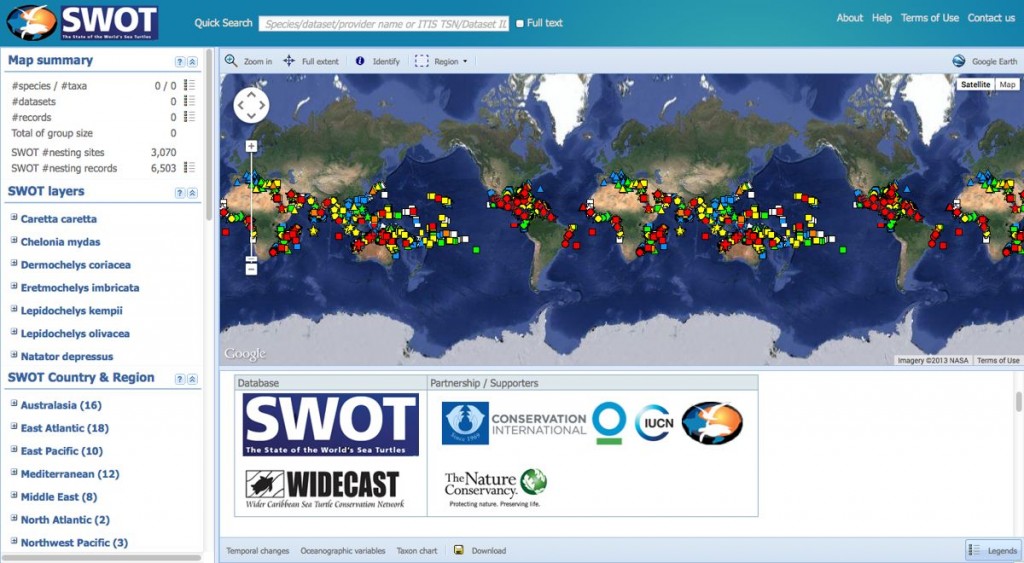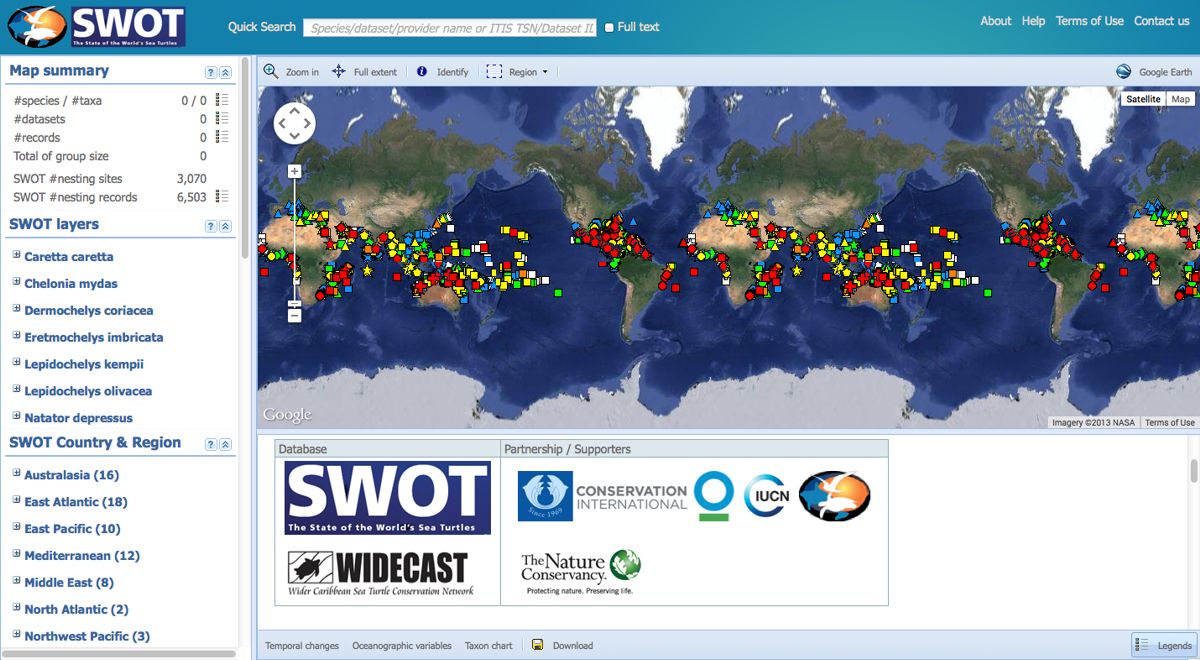 http://seamap.env.duke.edu/swot
Please allow the map to load, then you can zoom your view into Tioman (or elsewhere).  Use the toolbar on the left side to select what data you would like to see displayed.
Reef Check Surveys
Along with Juara Lagoon and Riverview, we have been trained by Reef Check Malaysia to conduct their coral reef surveys.  The surveys are tailored to the Indo-Pacific area, and contribute to an ongoing database monitoring the health of reefs around the world.  Reef Check was started in California USA, and has since expanded into a world-wide effort with its thorough yet easy to implement methods.
Additional information and annual survey reports for Reef Check Malaysia can be found HERE on their website.  You can also find them HERE on FaceBook.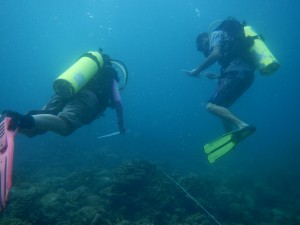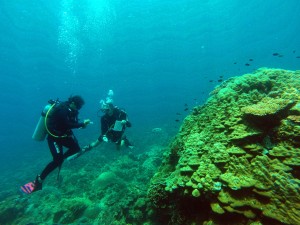 New Coral Mapping Project
Through a desire to learn more about our sea turtles habitat and an ever growing understanding of climate change impact, we are driving a new project to greater monitor and assess the coral reef here in Juara Bay.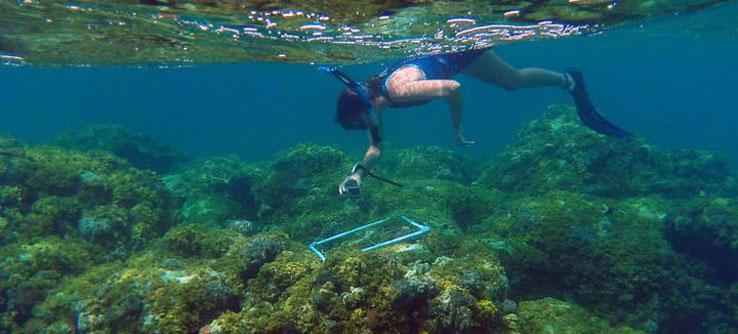 Stefan Peters (Senior Lecturer in GIS – Global Information Services, at University of Technology, Malaysia) returned earlier this month and spent three intensive days teaching staff members how to use digital mapping software. He downloaded and brought with him an abundance of satellite images and official government mapping data that we would not ordinarily have access to. During his stay we came up with two separate methods of accurately measuring coral reef areas in Juara Bay.
We will sea kayak out to the reef to snorkel and make observations while taking underwater pictures. We will collect GPS data from different key locations and collate this into the mapping software.
Eventually the goal will be to identify all manner of coral and associated wildlife in these areas down to species level, and monitor them over a period of many years, charting their growth and reproductive cycles. By having it on a digital mapping format we should also be able to display the information on charts and maps in our education center as hard-copies so the general public can have access to this type of information.