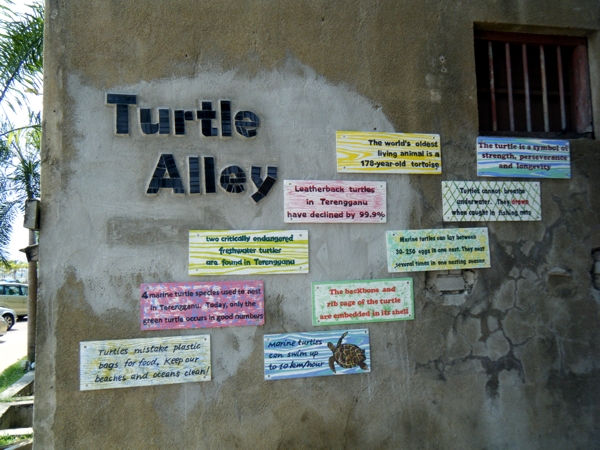 End of July, got a last minute invitation to an event in Rantau Abang, with the Fisheries Dept.  They gave a thank you for our work, and were also looking for all turtle project around Malaysia to contribute to their funds.
Turned out to be the best Govt function Ive ever attended as I met Mr. Wee manager of Gem Island Resort.  They run a hatchery at their resort because Turtles nest at the beaches.
Together we had dinner with Prof Eng Chan  in China Town Kuala Terengganu.  And made plans to visit the resort the next day with Mr Wee, to give some advise on their methods.
Visited Turtle Alley, also in Old China Town, KT, right by the archway.  Established by Prof Chan and the Turtle Conservation Society of Malaysia.  Go and check it out.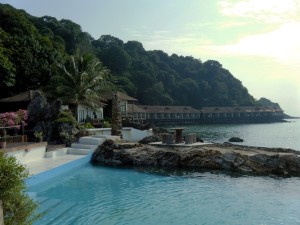 Next day went to Gem Island to get a look around and give advice.
Mr Wee and Gem Island Resort were very receptive to getting advice.
They collect eggs from two main beaches, where eggs would be getting collected without their protection.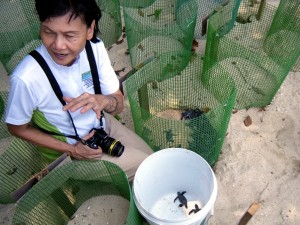 The eggs go to their hatchery, and when born 2 months later they are put into a pool to grow up for about a week until another they are released…. not the best.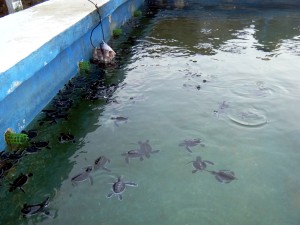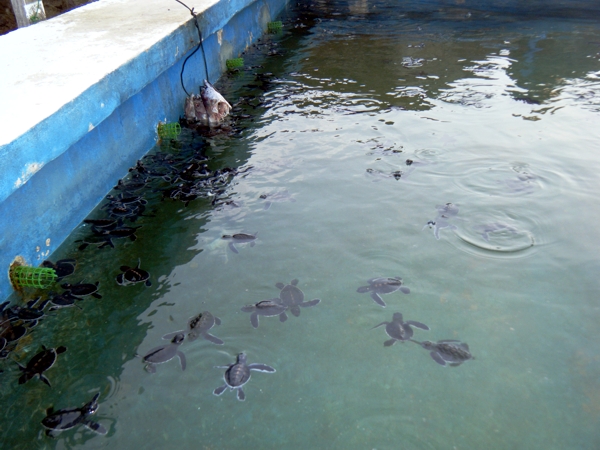 This is where it was suggested they let the babies go right away, so they don't lose energy in the pool, and don't mix up their life cycle instincts.
They totally agreed and were glad for the advise, as they had not known any better.  It was great they were so open to change even after already operating for 12 years.
After hatching, it's suggested to release the babies asap from their original nest beach. Again an idea that was agreed to.